Community Potluck Supper
You are invited to a dinner group on Wednesday nights at the church!
Every Wednesday, from 6-7 p.m., we meet in the Meeting Room (large room on the first floor hallway of the main building).  Dinner is potluck style.  Each week, we light a candle and share in a communal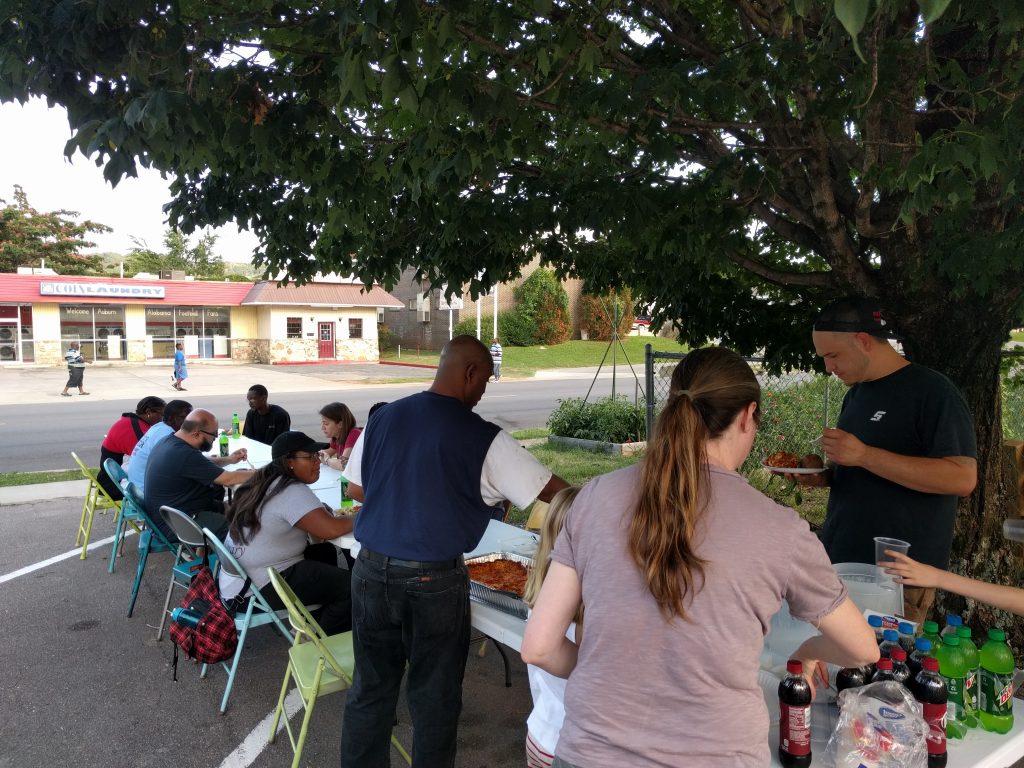 reading, scripture, and time of prayer.  We are using "Common Prayer: A Liturgy for Ordinary Radicals" by Enuma Okoro, Jonathan Wilson-Hartgrove, and Shane Claiborne, as a guide for our readings of peace and justice.  The idea is to spend more time practicing
community together!
Weather permitting, we might take the potluck outside (see pictured)!